As you all know my brother, Dustin, passed away from a rare form of brain cancer on July 31st, 2013.
There was only 1 hospital where he had a fighting chance and that was Duke.  Dr. Allan Friedman, Duke's Neurosurgeon-in-Chief, was the only doctor willing to do the resection surgery.  John Hopkins and many other top level hospitals weren't willing to do the surgery.  They worried too much about the statistics, the odds, their reputation.  They worried it was too risky and they had to keep their stats up showing they had so many successful surgeries and recoveries. Dustin didn't care about the odds, he wanted to fight for his life even if that meant there were good odds he could die in surgery.  Surgery was the only chance he had though to extend his life, a chance at getting better, and a chance to see his infant son grow up.  Duke was willing to go to whatever length Dustin wanted to go to have that fighting chance.
Dustin's surgery was an amazing success.  Despite how difficult the surgery was because of the location of the 4 tumors, they were able to remove about 90% of them through a series of small holes (typical surgery would have removed a 3″x3″ section of the skull).  The Intensive Care Unit was also amazing and literally gave Dustin 24 hour support while he recovered.  The ICU nurses only watched two patients at a time and literally sat right outside of the patient's room, not at a remote nursing station.  They truly cared about him.
Naturally Dustin desired to go home, to be with his family and friends with the long journey he had before him. Dustin moved back home to York and despite that, Duke continued to look after him and remained his primary oncologist and guided the local hospital/doctors in his treatment.  Unfortunately Dustin's cancer was far too aggressive and he eventually succumbed to it.  Despite that, we knew every step of the way Duke was willing to go the extra mile, willing to take the educated risks, but more importantly they gave Dustin all the necessary information to make his own decision and they would support it no matter what.  With Duke there was Hope.
This year, myself (Dillon), our dad (Keith), Dustin's wife (Rebecca), Dustin's son (Michael), Dustin's in-laws (George and Mary), his aunt Laura and family, and grandmother Bobbi will be participating in Duke's brain tumor fundraiser/ 5k known as Angels Among Us in Dustin's honor. Dustin was able to participate in the event last year and was so inspired by it.  It was full of people raising funds for brain cancer research, but also full of cancer survivors and fighters just like Dustin.  Dustin was still in rehab at the time, just learning how to walk again and use the left side of his body.  Every step was a struggle, but while at Angels Among Us, Dustin was determined and got out of his wheelchair and walked as much as he could.  He did it not just for himself but for all those other people around him fighting this terrible disease and couldn't participate themselves.
Unfortunately, Dustin is no longer with us… He is missed every day and I'm crying just writing those words..  No one should have to go through what he did… no one…
—–Please consider donating to this wonderful event and brain cancer research, so hopefully one day no one will have to go through what he did.  So no family will have to lose their brother, son, husband, father, family member, or friend from this horrible disease. Please donate, so those currently with it will have a fighting chance and a better quality of life.  Please donate in Dustin's honor so he can know his will to live can continue on in others.  With Duke, and your help, there truly is Hope. —–
To donate, visit:
http://bit.ly/DonateToBrainCancerResearchInDustinsMemory
The following photos are of Dustin and family participating in the event last year: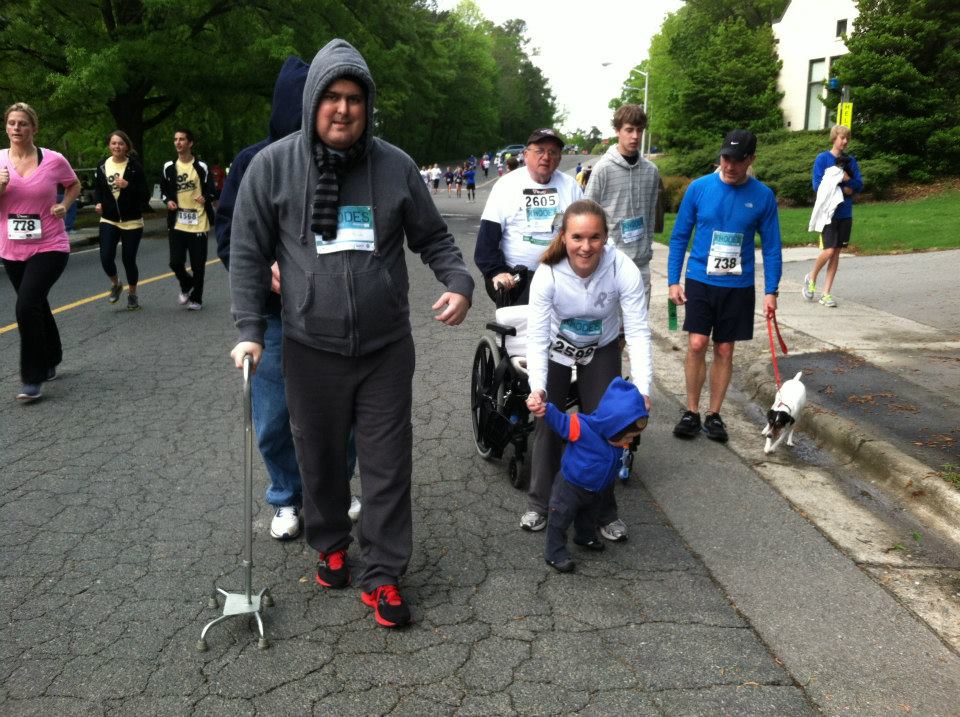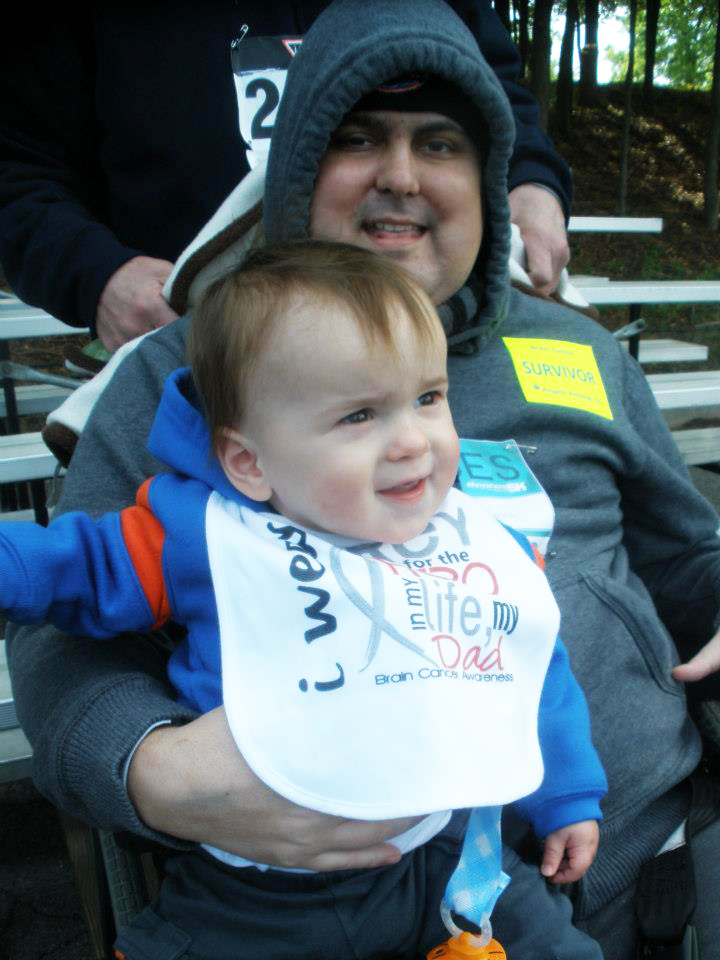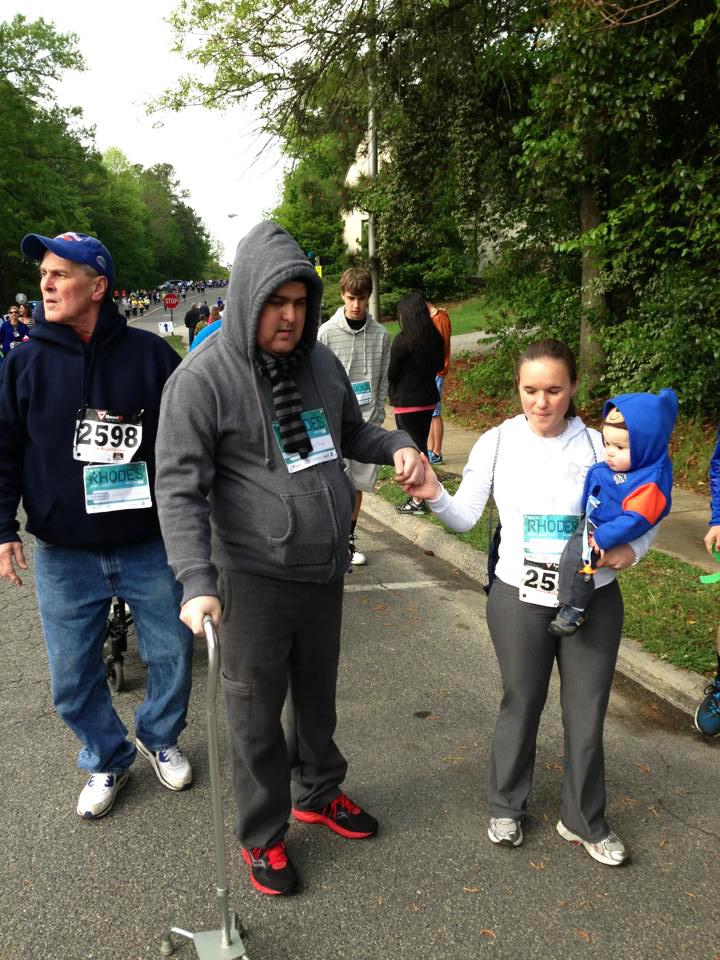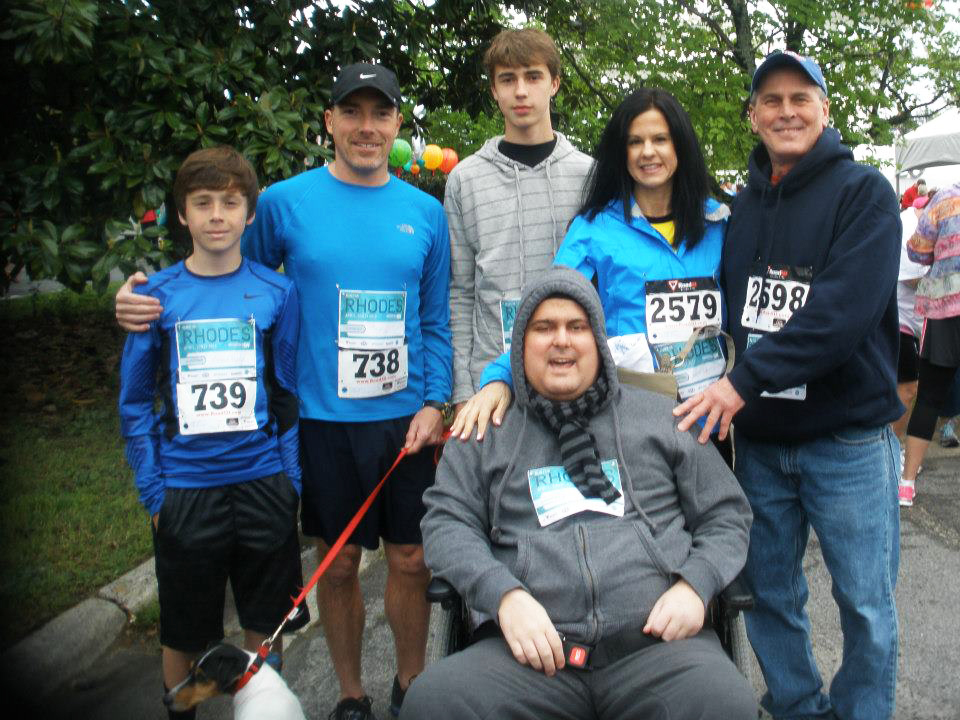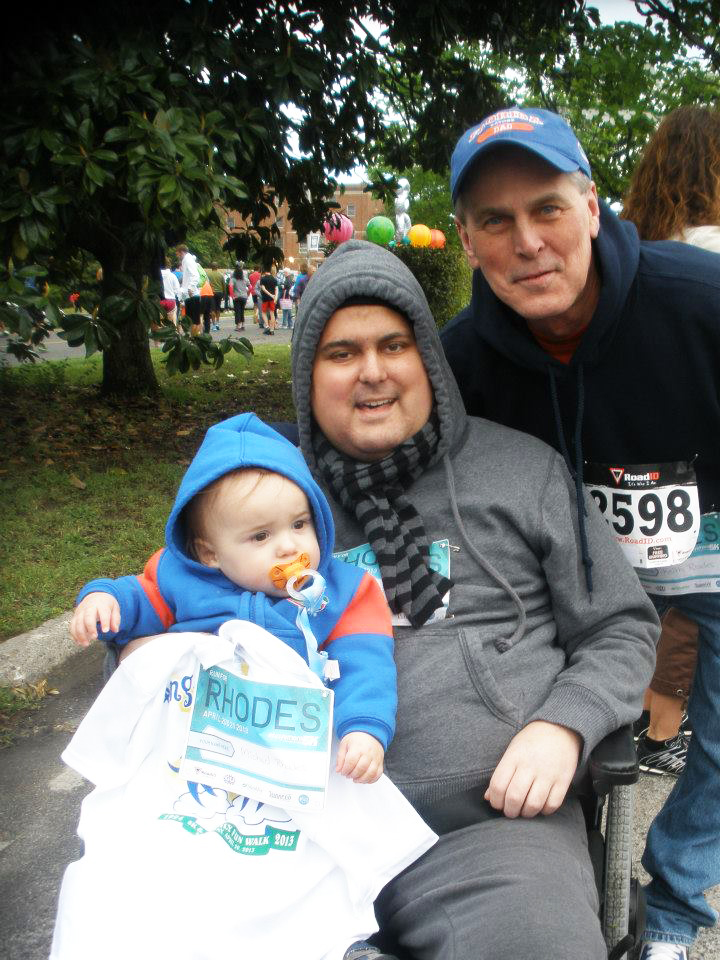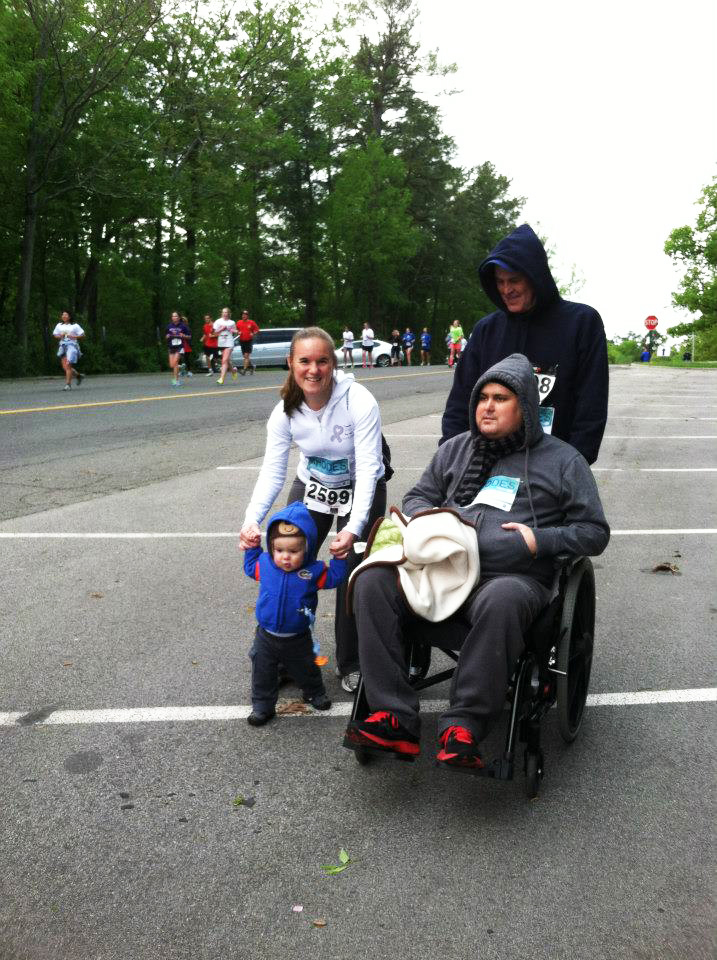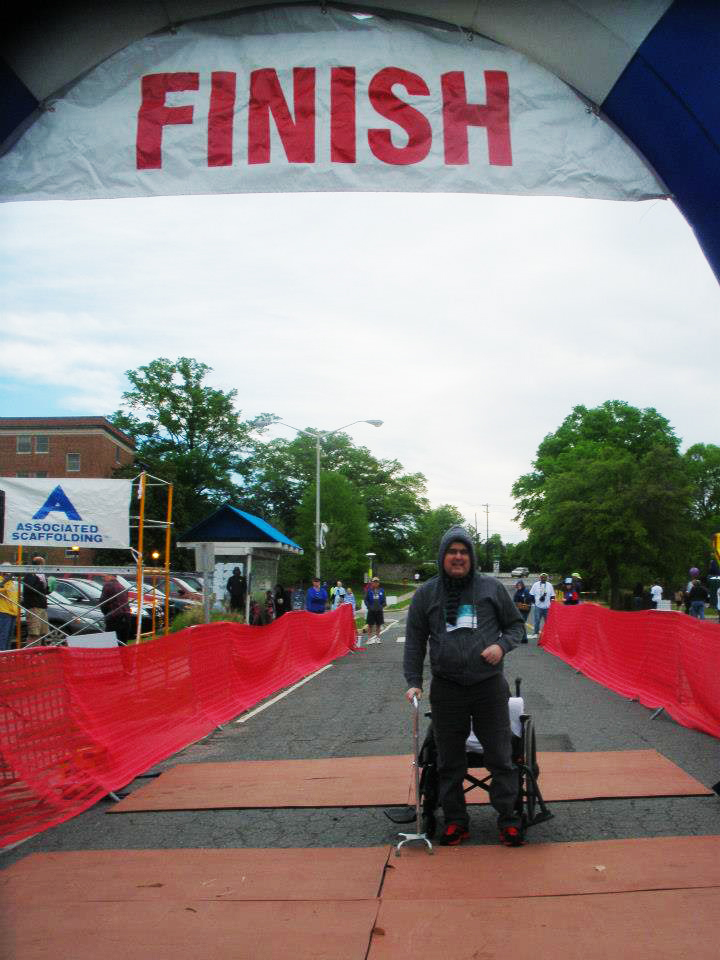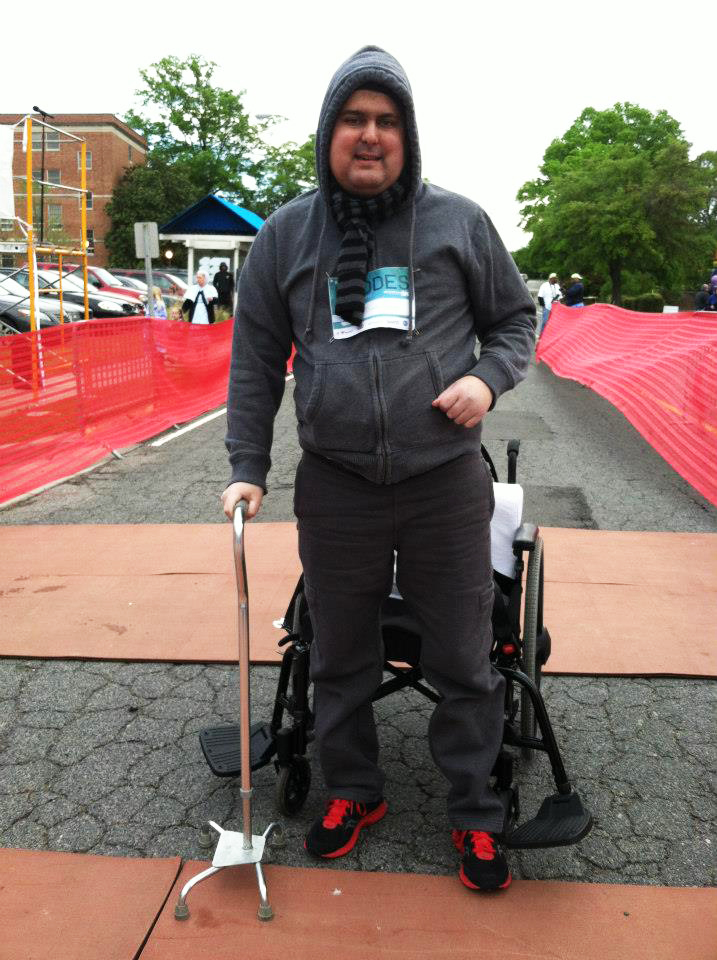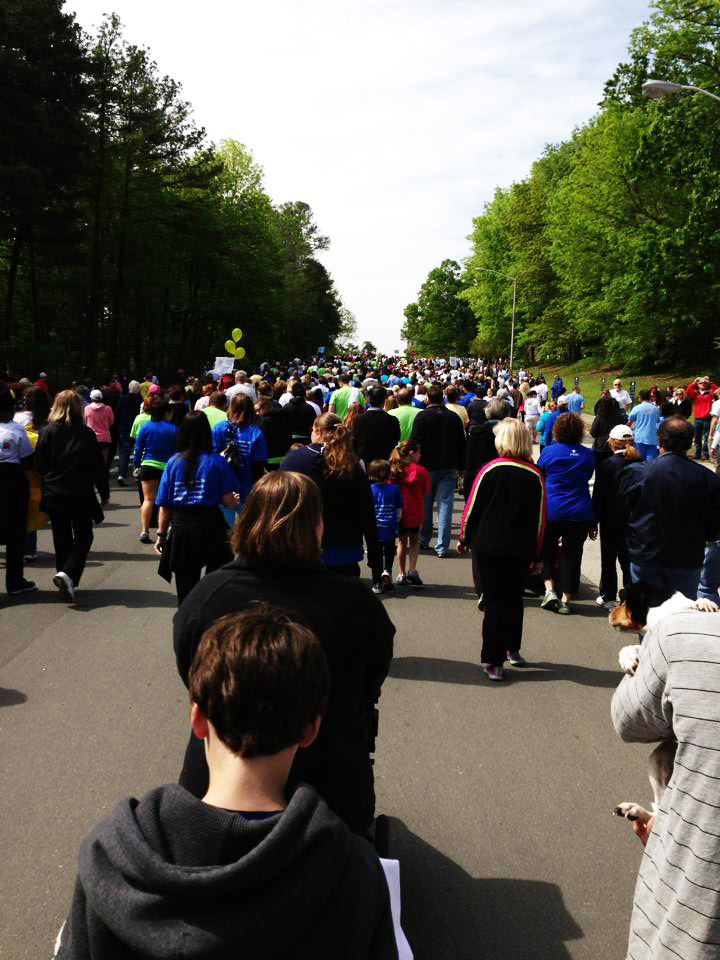 To donate, visit: