On Sunday, Dustin and Rebecca's longtime high school friend, Megan, flew down to help with baby Michael.  Megan and Mary (Rebecca's mother) have primarily been taking care of the baby.  Dustin was released from the hospital Monday night and was back at their apartment.  He also finally got his first smart phone.  He was always too modest before and didn't think it was a necessary expense.  It has definitely has greatly helped him in staying touch with everyone.  He's desperately been trying to get back to each and everyone, but please understand there is only so much he can do.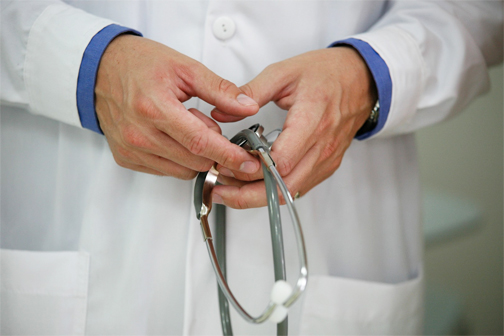 Rebecca has been by his side the entire time.  Mary, a physician herself, had also been placing phone calls trying to find out where is the best place for treatment.  Keith and Gina (his parents, divorced) have been running any necessary errands, while Dillon (his brother), has been in contact with a lawyer, accountant, etc, figuring out the next steps. George (Rebecca's dad) flew back to Pennsylvania to help prepare a temporary room for the Dustin and Rebecca, as well as a separate temporary room for the baby, in anticipation that we would try to be getting Dustin into Johns Hopkins  for treatment.  Johns Hopkins is one of the best in the field of neurosurgery and oncology.  It is located in Baltimore, MD only about 45 minutes from York county, where both families are located.  Distance to family is a plus, but Dustin will be going wherever he needs to for the best treatment. Until a definite destination for treatment is determined, his temporary residence will be in York with his family.
The neurologist called us to let us know he'd stay after hours to meet with Dustin.  We had originally met him at the hospital.  He came to check up on Dustin after the biopsy.  The full pathology from the biopsy was in.  It is definitely is malignant.  It is stage 4 (severely rapid & aggressive) brain cancer known as glioblastoma multiforme.  He asked Dustin some typical questions about pain, etc. and performed a quick motor function test to see how he was doing physically.  Dustin's left side (since the tumors are on the right) was experiencing some numbness and disorientation, but was still physically fairly strong.  He did a test where Dustin closed his eyes. "When I touch your left hand, shake it. When I touch your right hand, shake it."  When the doctor touched his left hand, he felt it and shook it.  When the doctor touched his right hand, he felt it and shook it.  When the doctor touched both hands at once, he only shook the right.  The doctor explained how he still has a good connection with the left side, but it is not as strong as the right, and not as second nature as before.  He may need to focus more with what he wishes to do with his left side.